Luxury Business Cards
help you stand out
from the crowd
Want it in writing? Here's what we need to know:
How many cards do you need? (min. 250)
Printed one side or both sides?
Will you be supplying artwork?
Your email address
When do you need them by?
Call Keith on 07813 449521 or email kj@keithjones.net
PLEASE NOTE:
These prices are the actual prices you pay. No sneaky 'extras' here. Everything is included, from initial consultation, design and proofs for your approval before printing. There's no VAT and even UK mainland delivery is included.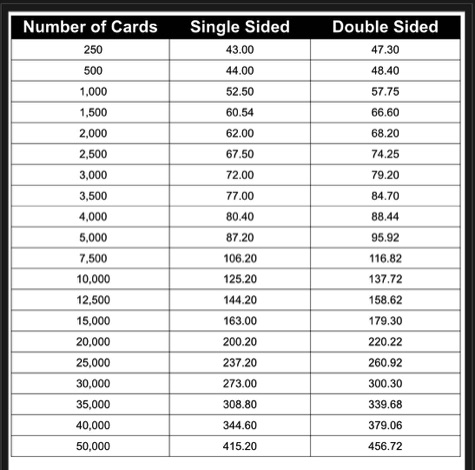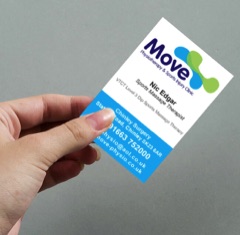 The only thing 'Cheap' about our Business Cards is the price! Printed in full CMYK colour on heavyweight 400g Silk Art board they have a robust, luxurious feel and a longer lifespan than lesser cards. Available in quantities from 250 to 50,000 they can be printed Double Sided for a small extra charge. Due to their low cost they are often used as promotional tools (think 'Mini Flyers') It's easy to see why our cards are popular with businesses throughout the UK.