NCR Business Forms, (No Carbon Required) fast efficient and
accurate record-keeping
(Invoice, Estimate, Order, Receipt, Accident Report, Hire Agreement etc.)
NOW AVAILABLE IN FULL COLOUR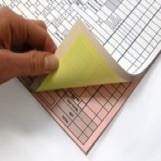 Our Carbonless Forms are printed in black ink or full colour in all popular sizes: A6, DL, A5 and A4. Available as loose sets, pads or books - landscape or portrait format. The special NCR paper (No Carbon Required) comes in 5 colours: White, Yellow, Blue, Green and Pink. Forms can be sequentially numbered in any position on the page. 500 sets to 10,000 sets.
We can create forms tailored to your exact requirements - taking your efficiency and accuracy to the next level, while projecting a professional image to your customers. We can also print on the back of your forms - e.g. Terms and Conditions, other products/services.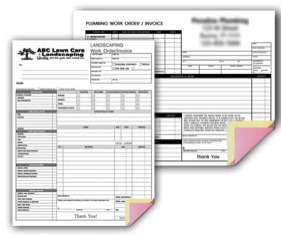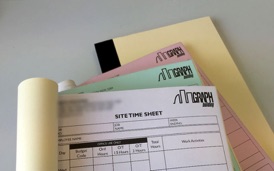 For a quote, call Keith on 07813 449521 We'll need to know what size (A6, DL, A5 or A4), how many forms, Do you want 'loose sets', 'pads' or 'books', Do you want them numbered and do you require any printing on the back?