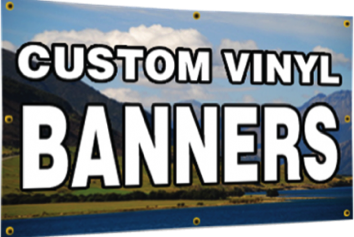 Printed in high-resolution full colour, using UV-resistant inks, our banners stand out for all the right reasons. Manufactured from tough, tear-resistant, rot-proof PVC, they are long lasting – even outdoors.
Supplied hemmed and with eyelets for flexibility in mounting.
Hardwearing, tear-resistant PVC.
With eyelets for ease of hanging.
Weatherproof and waterproof.
Suitable for indoors and outdoors
Artwork: We can make banners from your artwork or produce artwork for you to a professional standard*
440gsm PVC
Our best value banner material, and still the industry standard. Supplied hemmed and with eyelets.
510gsm PVC
Our premium quality banner, perfect for longer-lasting displays.
Supplied with hems and eyelets.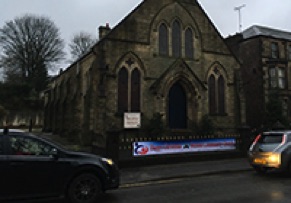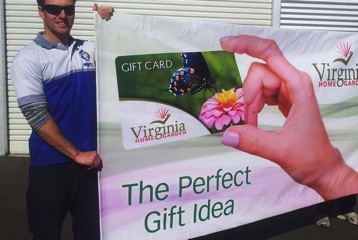 15m x 0.5m banner for local church, mounted directly on railings
How to Order
To order a banner simply email us with the overall size required + the text and photos you want to appear on the banner (or artwork if poviding your own*) and We'll send a quote and proof for your approval If you are happy with the quote and proof we'll send an invoice that you can can pay by card or bank transfer.
*If providing your own artwork save as a print-ready pdf at 150dpi at a scale of 1:1 with 3mm bleed with no crop marks