Printed in high-resolution full colour, using UV-resistant inks, our banners stand out for all the right reasons. Manufactured from tough, tear-resistant, rot-proof PVC, they are long lasting – even in outdoor situations.
Supplied with hems and eyelets if required at no extra charge. Suitable for indoor and outdoor use.
Artwork: We can make banners from your artwork* or produce artwork for you to a professional standard.
440gsm PVC
Our best value banner material, and still the industry standard. Supplied with free hems and eyelets if required.
510gsm PVC
Our premium quality banner, perfect for longer-lasting displays.
Supplied with free hems and eyelets if required.
How to Order
Simply email us with the overall size required plus the text, photos and graphics you want to appear on the banner (or provide your own artwork*) and we'll submit our quote together with a proof for approval. When you are happy with both we'll send an invoice that you can can pay by card or bank transfer.
~
*If providing your own artwork: save as a print-ready pdf at 150dpi at a scale of 1:1 with 3mm bleed. No crop marks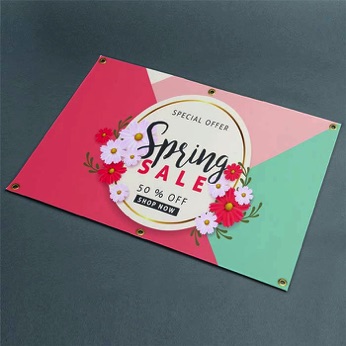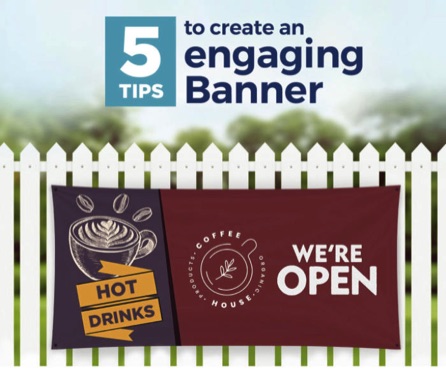 Mesh Banners are designed to stay put whatever the weather. The Mesh material is designed to reduce resistance to strong winds, so they are less likely to flap or fly away.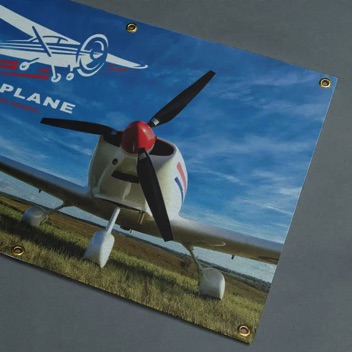 GREEN SCREEN
PULL-UP BANNERS
Use a Green Screen to make your home workspace look like a 'real' office - or add a digital backdrop to wherever you are working from.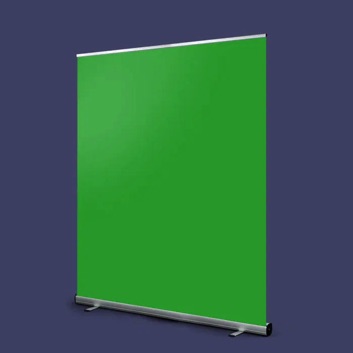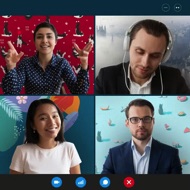 1. CALL TO ACTION
As any good advertiser knows, once you have someone's attention you need to motivate them to act — this is CTA or "Call To Action'. Think of it as givinge prople a nudge in the right direction.
2. READABLE TYPEFACES
Using fancy or multiple typefaces can detract from your message and clutter the design. The human eye reads much more easily with block letters and proper capitalisation. Opt for larger text or bold letters for emphasis or to increase visibility.
3. LESS IS MORE
Passers-by have only seconds to interpret a sign or banner. Make sure your message is clear and concise so as not to be ignored. Use the five-second rule: If you can determine the message in less than five seconds it's a winner; if it takes longer, shorten your message.
4. COLOURS THAT WORK
The contrast between the foreground and background is one of the most important factors for ease of reading. Choosing bright and vibrant colours that are trendy but complement each other will attract more attention.
5. IMAGES
In the advertising world there's a saying: "Don't tell 'em, show 'em!" — It's our way of saying 'a picture is worth a thousand words'. Using the power of a simple, attractive image goes a long way, but make sure it is clear and supports your marketing message at a glance.
EFFECTIVE OUTDOOR ADVERTISING
Signage is the perfect tool for building a visual brand. You can gain more visibility with our Mesh and PVC banners. Make the most of your banner advertising by following our five creative tips...